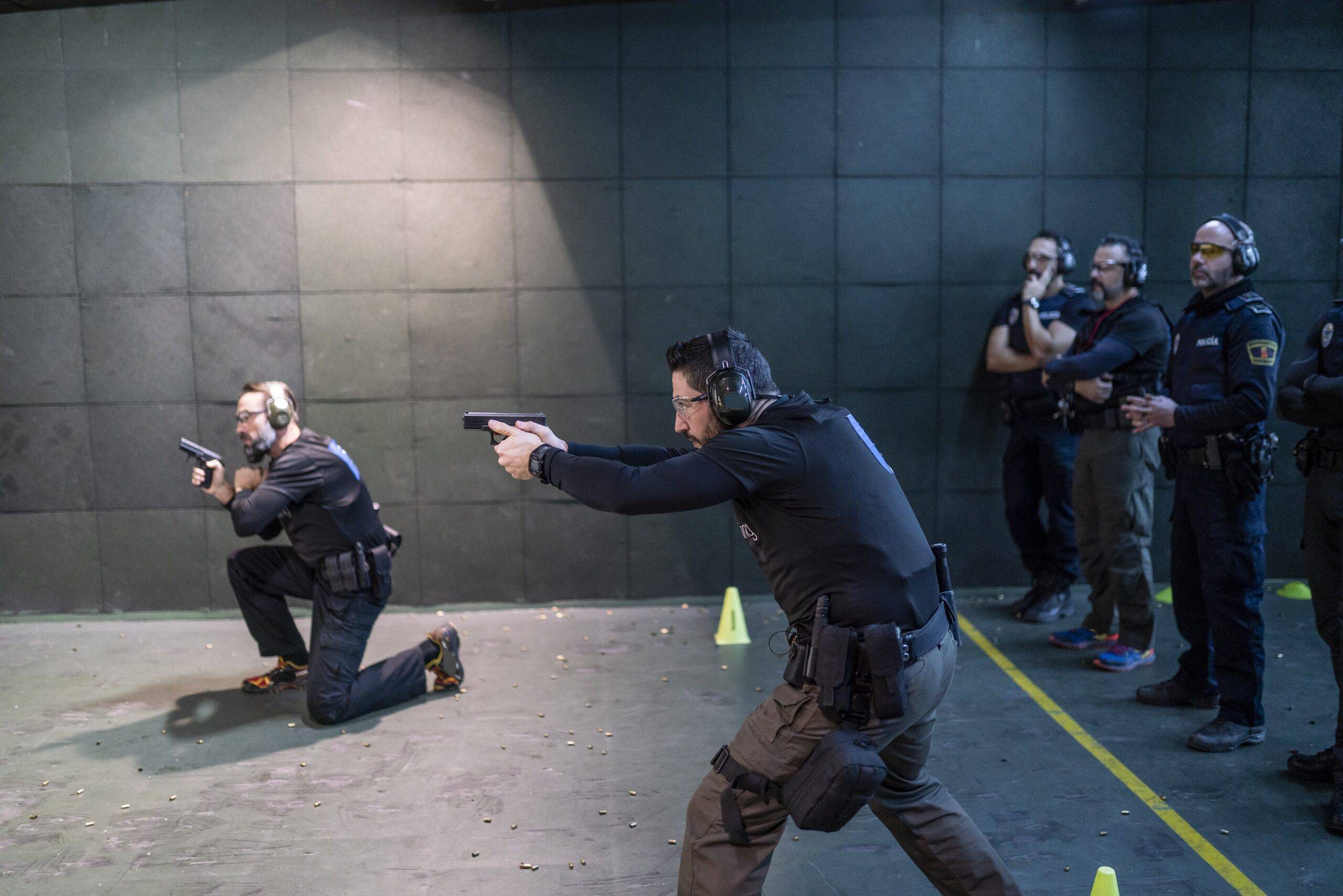 At Baron We Not Only Provide Security, We Teach It
At Baron Investigative Group we believe our security guards in Daytona Beach provide the best security available today. In addition to possession Class "D" Security Officer Licenses, we also train people who aspire to be security guards, with topics covered including matters such as:
Crime and Accident Prevention Techniques
Emergency and Courtroom Procedures
Special Problems for Security Officers
Crime and Accident Scene Protection
CPR, AED, and First Aid Training
Crowd and Access Control
Terrorism Awareness
Personal Security
Choosing Baron Is like Having Your Own Secret Service
The professionals at Baron Investigative Group operate on secure communication frequencies to ensure your maximum confidentiality and security. Our security guards in Daytona Beach are ever present and ever vigilant, operating in the background to provide 24-hour protection against all threats. We also offer K9 units and are trained in evasive driving techniques to further ensure your safety.
Uniformed and Plainclothes Security Guards in Daytona Beach
In these turbulent times, there is one thing that remains certain: at Baron, we are committed to providing you with the best security guards in Daytona Beach possible. While a uniformed security guard offers certain benefits, a plainclothes officer blends in and seems less intimidating, can often catch more people "in the act", and can look more professional.
When you choose Baron Investigative Group, nothing takes a back seat to your security. There are situations where a uniformed security guard is best suited for your protection, and times when a plainclothes officer is best. That's why we offer both: to provide you with the best security available today.